While enjoying the twisty roads of Appalachia just North of the Cumberland Gap, a nagging but subtle vibration in the front right axle suddenly became a major vibration. I stopped to check that the wheel was on securely and the tire properly inflated. Yes and yes. This didn't look good. Under power and in compression, the vibration was severe enough that I did not dare drive faster than 80km/h. Luckily I found a friendly garage in Tazewell, VA. The Levin went on the lift and it was easy to identify that the driveshaft was on its very final leg. Unfortunately however, the driveshaft is not a standard North American part and there was no way any of the local Corolla parts would fit. So I asked: "Can I make it home?". And the reassuring answer was: "Well, you can try".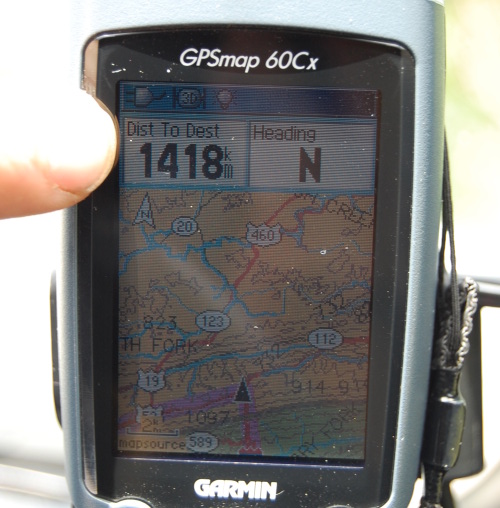 I checked the GPS, and the shortest route home using interstates was 1418km long. I thanked everyone at the garage, told the Levin I'd be eternally grateful if it at least made it back over the border, and headed off at 70 to 90km/h on I-81 with my 4-way flashers on.
Of course, mountain driving was great going downhill. In neutral, there was no vibration. But climbing was not at all fun. I was happy to find trucks as slow as me going up, but over the long run, I don't recall passing a single vehicle.
1400km at 75km/h comes out to almost 19 hours. I decided to drive straight through, taking a break at every rest stop to let the abused parts cool down, and occasionally to take an hour long nap. Fortunately, driving at night meant irritating less other road users with my super-slow speed. I apologise to everyone who I inconvenienced by driving so slow, especially the truckers.
On the morning of Day 14 (about 20 hours after leaving the garage), the Levin crossed back into Canada in the Thousand Islands. This border crossing went much faster, but judging by the agents' reaction, I don't think too many right-hand-drive cars cross here. And then, some time later, the Levin crossed the border back into Québec.