I'm not the biggest Elvis Presley fan, but my Mum sure was, and I can certainly appreciate his music and legacy. So the detour through Tupelo was worth seeing the little white house where he was born. And, I got to enjoy a late breakfast at his local drive-in diner (whose staff were quite surprised by the right-hand-drive car).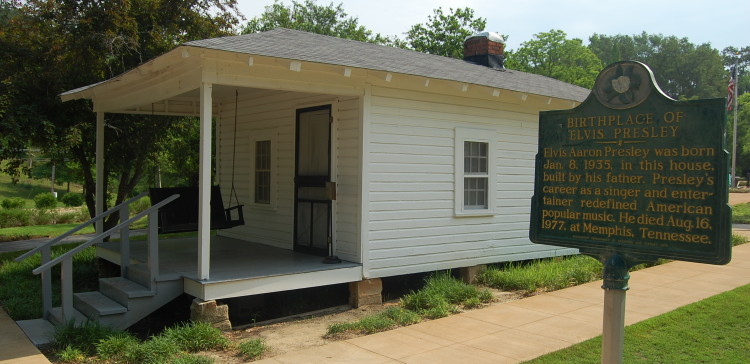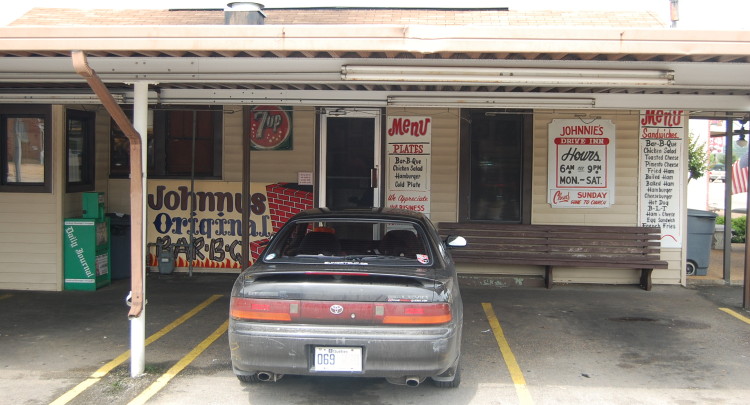 Westbound Main Street through Tupelo
Resume Natchez Trace Parkway
The next really impressive stop along the trace is the cypress swamp. Here you can walk a short loop across and around the swamp. If you look really hard (or if someone else points them out) you might just see little alligators.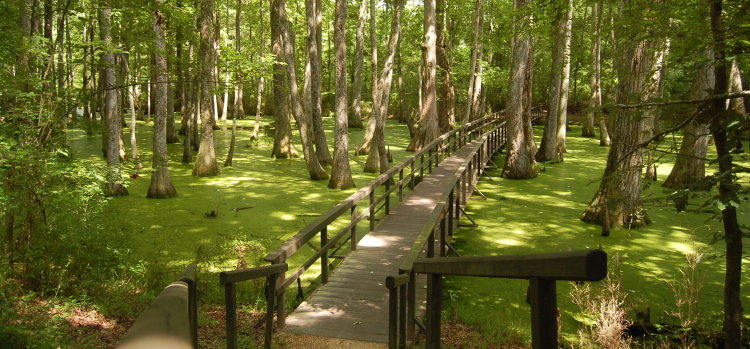 And if the historical significance of the Trace has not yet had much effect, this stop where you can walk the Sunken Trace probably will. When you think that over time, animals and then humans wore down this path to this extent, it truly is impressive. Even if it is no more than a 100m walk through the woods, this is definitely one of my top Trace highlights.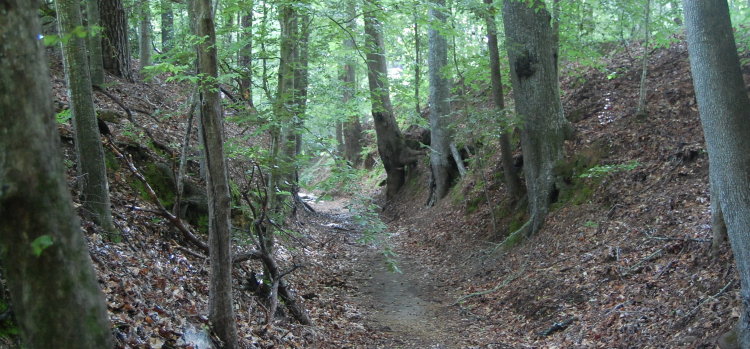 MS 18 into Port Gibson, MS
Leave Port Gibson on MS 552 (good luck finding this!)
Left into Windsor Ruins driveway
A really interesting sight of the beaten path are the Windsor Ruins. But the detour is on fun back roads and the ruins are isolated and impressive. The Windsor is an antebellum mansion which burned to the ground in 1890. The fire was caused by a cigarette: don't smoke kids unless it's in a building worthy to become historic ruins!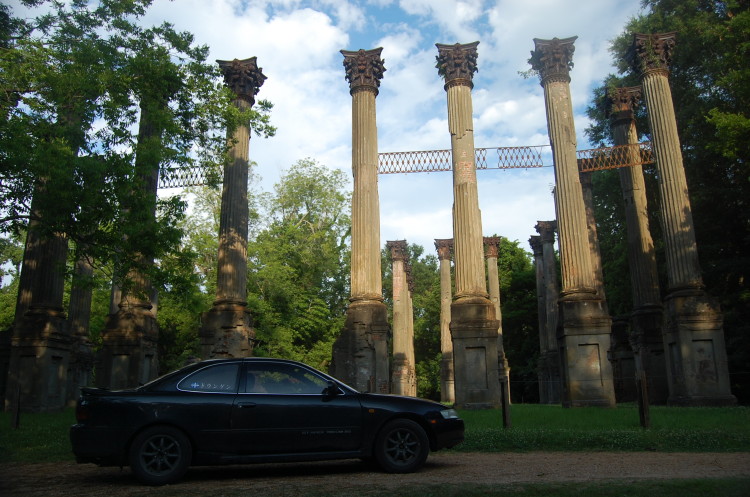 Continue on MS 552
Rejoin Natchez Trace Parkway
Approaching Natchez, a short drive off the Trace leads to Emerald Mound. Remember the mound from Day 6? Well use the Levin to help you establish the scale of this mound. It's huge! It looks like a raised football field. You could land a Cessna on it. It's incredible that native American tribes were able to build something of this scale.